Our Mission
Ur Agenda's mission is to purposefully, strategically, and creatively position and assimilate your business into the sphere of social media. Our team will diligently seek to capture the heart of your business and accurately convey your voice to millions across the internet. Our goal is to implement an innovative and unique social strategy for your business that results in a strong, influential, and trusted brand.
Strategy begins with a customized plan crafted specifically for your business or organization to best suit the needs and goals of your brand, cause or image. It includes engaging, connecting and building relationships with your current clients, fans and community through the use of top social platforms such as Facebook, Twitter, Linkedin, YouTube, Instagram, Foursquare, Google+, and Pinterest, in addition to the most popular review site forums which include Yelp, Manta, Yahoo! Local, and Urban Spoon to name a few.
What makes Ur Agenda Marketing unique from other social media agencies is that each and every Social Media marketing package comes with a professional, experienced, and certified Social Media Strategist assigned to your business to personally administrate these forums on behalf of your company….Ur Agenda becomes OUR Agenda.
---
About the Founder, Kathleen Ray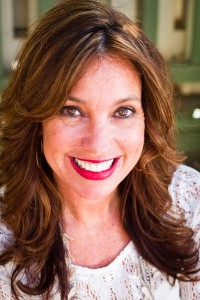 Kathleen Ray grew up in Southern California and obtained her BA in Broadcast Journalism from CSULB in 1989, which eventually led her into the Marketing Industry where she worked for many years before putting aside her career to raise a family. It was in 2009, that Kathleen crafted her own social media agency by helping local businesses to launch their social media presence online. Through personal training, motivating seminars, presentations and social media management services for companies, non-profits, brands, and entertainers, Kathleen has helped hundreds down the path to social media success. Her enthusiastic approach to each social media platform is what makes Kathleen unique in the industry. If you've ever heard Kathleen, you know how passionate she is about helping business owners grow and maintain their social media presence in an ever-changing social media world. As a wife and mother of 4 boys, Kathleen has mastered "multi-tasking" and prides herself in maintaining a strong presence in her own community through her volunteer work at Corona Life Services, church, school, and with various non-profits. She is a lover of life, family, people, business, community, and social media.
Be sure to connect with Kathleen via Facebook, Twitter, or simply by sending her an "old fashioned" Email.